Welcome to Altitude Acupuncture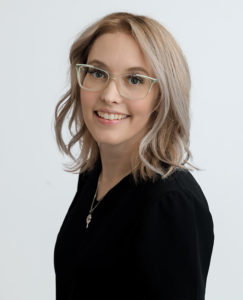 My name is Danisha Bogue and I'm not your average acupuncturist. I bring Traditional Chinese Medicine to my Denver community — Colorado style!
My office is clean, relaxing, and modern and so is my approach to wellness.
If you are a little skeptical of Traditional Chinese Medicine, I can relate. My friend kept telling me to try acupuncture for my nose, and it took me a really long time to actually make my first appointment.
I was having constant sinus infections and extreme fatigue. I carried Kleenex with me everywhere I went. In 2010 I had surgery to remove nasal polyps. Within 8 months of surgery, the polyps and my symptoms came back twice as bad. The Western Medicine doctor said I would have to get sinus surgery every year, and I said "no, thank you!"
In 2012 I finally turned to eastern medicine and tried acupuncture. I was pre-med for anesthesiology at the time.
After my third treatment, I switched my major.
I couldn't believe how much better I felt. I just had to find out how this TCM stuff worked and how I could use it to help other people!
In 2013 I was accepted into the masters program at Colorado School of Traditional Chinese Medicine and moved to Denver. I graduated in 2016 and opened my own clinic in 2017.
I truly believe that acupuncture is for everyone. Our modern lifestyle brings a lot of emotional and physical challenges that have negative impacts on both our mental and physical health. My mission for the past few years in my practice has been to help as many Colorado residents as I can using Acupuncture and TCM. 
TCM addresses the root causes of many health issues, both emotional and physical. Acupuncture has been used for centuries to treat everything from physical health issues like pain management to emotional health issues like stress and depression.
At my clinic, I offer a variety of treatments using acupuncture and TCM. From insomnia and chronic pain to hiking and snowboarding injuries, I've seen and treated it all. (How Colorado is that?) Whatever your health needs, I'm positive I can help you find a solution.
Outside of the Office
I am blessed to live and work in the Commerce City / Denver community with my husband, our son, and our mini schnauzer dog. In our free time, we enjoy working on our house, snowboarding, visiting the zoo, camping, and hanging out with our friends & family.
I am very active in Master Networks, serving the Reunion/North Commerce City Chapter as President, and the Brighton Chapter as Vice President.

Education & Credentials
---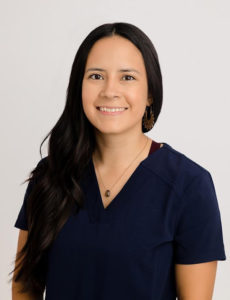 My name is Elena and I am so thrilled to be part of the Altitude Acupuncture community! I believe that as acupuncturists, we offer a special service to health care by looking at the whole picture of each patient's presentation. My personal mission in healthcare is rooted in an innate desire to guide others to find a healthy lifestyle that suits them.
A treatment with me is completely unique to the individual and it may not only involve acupuncture (the insertion of tiny needles into specific points throughout the body) but also may include physical manipulations such as tuina, guasha, cupping, or electrical stimulation. Furthermore, I'm always happy to provide insight and recommendations concerning movements, breathing patterns, or dietary modifications that are best for each individual.
My journey to becoming an acupuncturist led me to the Colorado School of Traditional Chinese Medicine (CSTCM) where I obtained my Master's in Acupuncture with a specialization in Chinese Herbal Medicine (MAcCHM). I graduated with honors and 3045 hours of educational training, including 825 clinic hours and 150 observation hours at CSTCM.
Prior to starting my education at CSTCM, I received my 200-hour yoga teacher training certificate and took a deep dive into the yoga tradition and Ayurvedic medicine, teaching over 1000 hours in a variety of classes such as alignment-based vinyasa, restorative/yin, and Yoga Nidra.
Additionally, I have been trained in Medical Qigong, Jin Shin Level 1, and both first and second-degree levels of Usui Reiki Ryoho. This experience gives me a unique view of the body and allows me to educate patients on movements and breathing techniques that they can utilize at home.
Outside of the Office
I love being outdoors and during my free time, I enjoy many activities such as climbing, camping, snowshoeing, hiking, and paddleboarding. Often, you can also find me immersed in a book or video furthering my knowledge on TCM or simply relaxing.
Education & Credentials
Board-certified Diplomat of Acupuncture (Dipl. Ac.) through the National Certification

Commission for Acupuncture and Oriental Medicine (NCCAOM).

Active License to Practice (L.Ac), Colorado Office of Acupuncture Licensure

Master's in Acupuncture with a specialization in Chinese Herbal Medicine (MAcCHM)

Clean Needle Technique Certification, CSTCM

Basic Life Support Certifications

Associates of Applied Science with an emphasis in Holistic Health, FRCC
---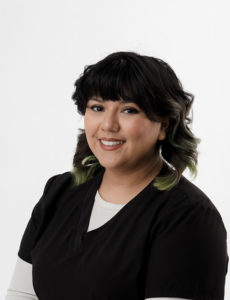 My name is Natalie and I am thrilled to be a part of the Altitude Acupuncture team. Naturally, I have a passion for meeting and interacting with people. My number one priority is to welcome you into the beautiful and relaxing clinic. From phone conversations, to answering emails and texts, to rescheduling you at the end of your treatment – please don't hesitate to reach out if you have any questions or concerns.
Outside of the Office
I have a true passion and skill for makeup and hair! There is nothing better than helping someone look and feel their best for a special occasion. My boyfriend and I enjoy spending every second we can in the outdoors, at flea markets and we are true foodies. If you ever need a good recommendation for any type of cuisine, I am sure I'll have a suggestion for you. In my downtime, I enjoy reading thrillers and going with the flow of everyday life.