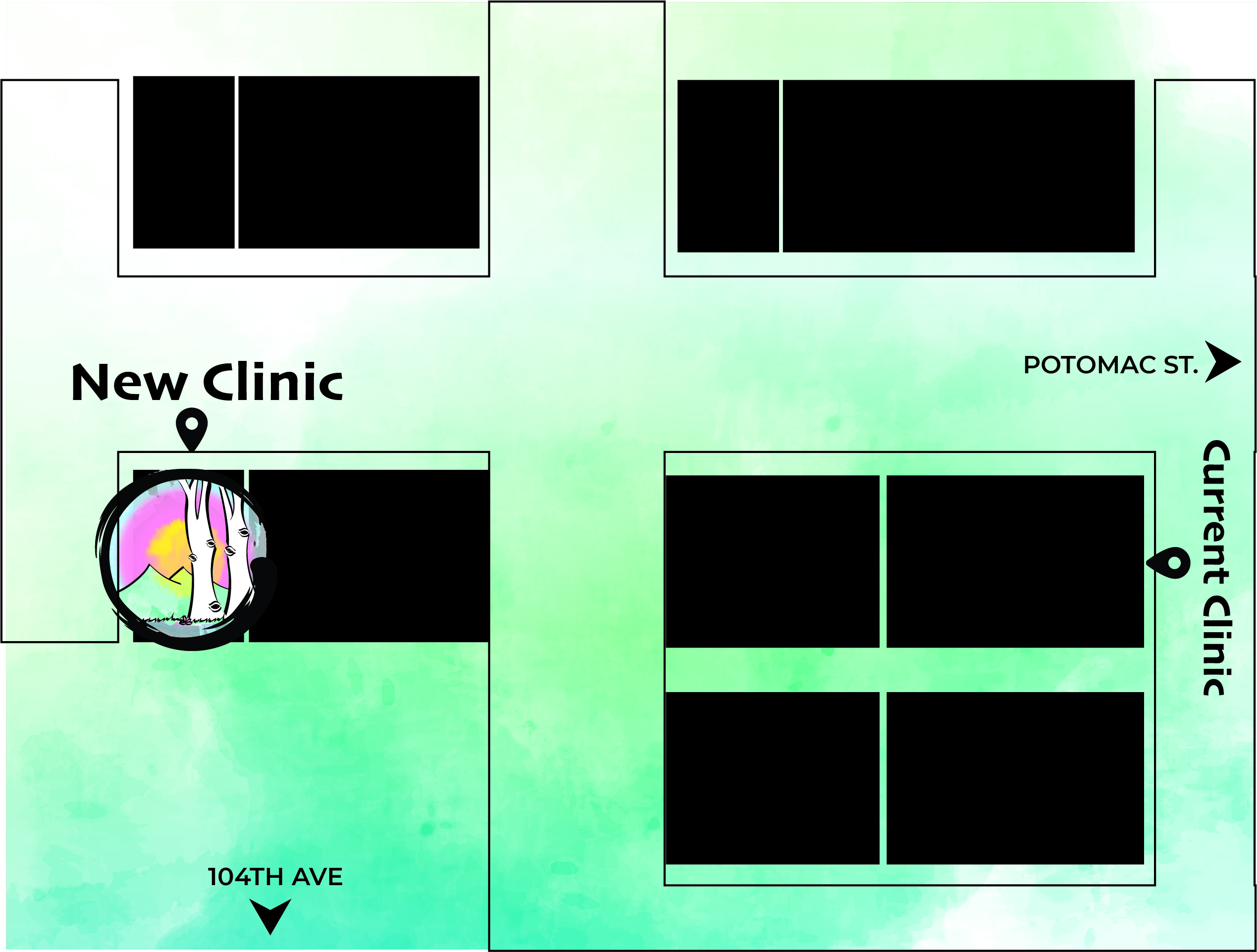 By Danisha Bogue, L.Ac. - December 28, 2021
Categories: General
Over the past year, I began to realize my vision of helping more people through acupuncture and Traditional Chinese Medicine (TCM), by providing safe, natural, and drug-free ways to trigger your body's built-in healing systems. My office hours and space to care for my patients has filled to capacity at our current location. With this we are excited to announce that Altitude Acupuncture's clinic is moving. But don't worry, we're not moving far, it is literally a hop, skip and a jump away. On January 12, 2022 we will be opening our doors at the new clinic. We will still be in the same office park as before, just in a different building. So, what does this mean for Altitude Acu patients?
More Availability & Appointment Times
One of our goals for the end of 2021 was to expand our availability to better serve our community. As part of our move, we will be expanding our available hours to ensure our patients receive the treatments they need. Another part of this move involves streamlining our process and appointment times so we can offer more appointment times.
More Rooms & More Privacy
In our current clinic the room walls are shared with other amazing practitioners and their clients. When the opportunity presented itself to move spaces, we took all aspects into consideration – room size and the amount of privacy for those rooms. At the new location, we will be able to have better one-on-one conversations that maintain your privacy while you relax and heal in a quiet and calming atmosphere.
A New Look
In our new clinic we will offer all the same services we offered before, but the atmosphere will probably feel a little different. While our current rooms are darker and more traditional, our new clinic will display a brighter more modern style that is sure to make you feel at home. We can't wait to show you.
We look forward to continuing to provide you with the acupuncture and TCM services that you are used to, along your health and wellness journey in our new location. If you have any questions, please contact us at 720-980-0073 as our contact info has not changed.
Be Well and Happy New Year!